Welcome to CvGaming
Register now to gain access to all of our features. Once registered and logged in, you will be able to contribute to this site by submitting your own content or replying to existing content. You'll be able to customize your profile, receive reputation points as a reward for submitting content, while also communicating with other members via your own private inbox, plus much more! This message will be removed once you have signed in.
Content count

68

Joined

Last visited
About Phiilp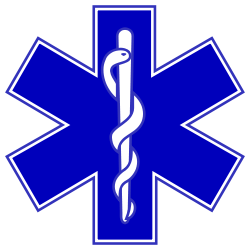 Profile Information
Gender

Male

Location

Sweden
Gaming
IGN

LillSnurre

Twitch Nick

Phiilp
What is Your in-game name: Answer: LillSnurre / Philip What is Your Player ID #? (In ARMA main screen go to profilesettings, (select your profile) then press Unit, and change the unit to custom. Now you should see a 17dig number. Answer. 76561197975267936 Have You read all of the server rules? Answer: Yes. Have You read all of the paramedic rules? Answer: Yes. Do You promise to always act in-character and never abuse Your power while playing as a Paramedic? Answer: Yes. How long have You played on the server(hours)? Answer: 1.400. How long have You played Arma 3 (hours)? Answer: 1.413. Have You been a Paramedic earlier? Answer: Yes. How often do You play on the server and at what time of the day/night? Answer: 4 hours. Why should You be picked as a medic? Answer: I love to help around Tanoa and be there when people needs me. Have You been banned before? If yes what have You been banned for? Answer: No. Can You follow orders from a younger person? Answer: Yes. What do You think the medic faction would need to become better? Answer: Spread love Please provide name and background story for Your character applying to the medic (50-100 Words): Please type here: My name is Philip, 32 years old, born and raised in Pyrgos working there as a paramedic and moved to Tanoa to start a family and find a new paramedic job here. Tell us a little about your self: Please type here: Mitt namn är Philip, spelar ofta dator annars är jag inne på tinder. Pluggar psykologi i skolan och äter kebab så ofta jag kan.

Gillar detta, något Lakeside också har då de alla olika gängen har olika märken samt färger på kläder och västar. Skulle varit super!!

Kan förstå själv att det inte är roligt att vara inne polis, men är inne själv varje dag och farmar och ser om man kan hitta någon att RPA med. Men att ta bort looting av döda kroppar förbättrar RP så mycket då det finns på Hardcore RP på lakeside.

Drar vi in lite poliser och rebeller så vi är ungefär 16+ pop så kommer folk börja gå in igen, vi andra måste bättra oss genom att vara mer aktiva fast det inte är så mycket spelare på servern. Desto fler det är online desto fler nya kommer vilja joina och testa spela lite. För mer RP kanske skulle varit att man tar bort lootandet av döda kroppar så det blir mer RP då man måste "gripa" dem och ta av dom sakerna vilket skulle bli mer RP men tror inte många hade gillat detta.

Lag Slask Snurre/Feraji Phelephe Sibban Jönsson J.Brando Espen

Menar ingen kritik mot dig eller liknande, vet inte vilka som är bannade eftersom jag fortfarande hyffsat ny men såg någon annan skrev det och kan ju vara så att det blir fler spelare.

Förstod inte detta riktigt då det känns tråkigt att förlora massa pengar när folk vill ta bandit så ofta de kan samt att vi ska kunna ta bandit. Vi får ju inte spara gear vi plockar upp heller vilket gör alla fights värdelösa då vi kommer få farma för mycket och inte ha tid med annat samt bara förlora pengar. I dagens tid så har vi råd med saker och kan ta fights med de som tar bandit och liknande utan att förlora 600k+ för gear och skulle det bli dyrare så skulle Rebellerna absolut inte vara aktiva och kunna ta fiights.

Lägga till fler klädesskins samt vapenskins skulle kunna vara en bra sak. Samt detta då man kan ha ett extra öga på dom och ta bort deras perm och wipea deras saker och liknande (?) Kan förstå att det inte är kul att unbanna folk men det skulle varit super att ge folk en andra chans och kan dom inte bete sig så vet de var dörren är men kommer dra in fler spelare samt lite fler gäng på servern. Samt DMS som flera skrivit, dock aldrig spelat med det och kanske blir tråkigt efter ett tag men kan vara något att satsa på och testa om folk blir sugna på spela igen.

Video behövs inte, refounda någon i N om det vart Caden eller Samir, någon av de 2 fick MK1 och Type.

Runt vilken tid var huset köpt? ( Var det ditt första/mellersta/sista hus?) Mitt Garage Hur mycket kostade huset? 500k vill inte ha pengarna. Har du gear i huset nu? (Ta helst bort allt gear innan ni ber mig ta bort erat hus) Nej. Ditt Arma-ID: 76561197975267936

Skrev i chatten att vi fixar medic samt att vi refoundar om ni skickade video till oss och att vi sagt nej till refound är ju helt fel när jag ber att få video så jag kunde refounda direkt men du valde att lägga en banrequest direkt istället för ta refound. Vi bad om en video på att ni blev ressade och hade inga vapen för att refounda er och ni kunde inte skicka detta till mig så ser vi detta på forumet, en helt onödig banrequest då vi ville refounda för att Sibban skjöt för snabbt vilket vi sa till honom i teamspeak. Sen har vi inte sagt förlåt och velat refounda efter banrequesten kom upp och inte slösat din tid, du valde att lägga banrequest istället för ta en refound snabbt på ts istället. Bild på att jag ville ha video för att refounda åt Sibban då jag inte var med i händelsen. Bild på Sibban säger att han ska fixa medic och ni vill lägga ban request direkt iställetr för ta en refound. Men vi låter admins kolla igenom sakerna och bestämma och vi har varit villiga att refounda från första början av händelsen då han vet mycket väl om att han gjorde fel och är redo att refounda de vapen ni förlora sålänge admin säger det eller bevis visas att ni förlorat vapen.

Vi vill bara video från din kompis synvinkel så han inte lade in den i bilen innan han dog om det var så att han inte gjorde så refoundar vi allt med glädje.

Marksmen men samma sak, har har Zeus och kan inte plocka upp alla olika vapen och mods då de flesta är premium för honom. Men vi vill gärna se att vapnen inte lades in i bilen som Sibban påstår innan jag refoundar MK1an.

Eftersom Sibban inte har Apex så väljer jag att refounda sakerna som jag skrev i side, då han inte kan ens plocka upp en mk1a så får jag fixa en till er och vill gärna se så att han med MK1an inte la in den i bilen.

Ser bara att vapnet inte ligger vid dig, den kan vi refounda. Video från MK1 som tydligen försvann när han dog vill vi gärna ha video på, sen kan du skriva till Philip [MR4] imorgon så refoundar jag dig.