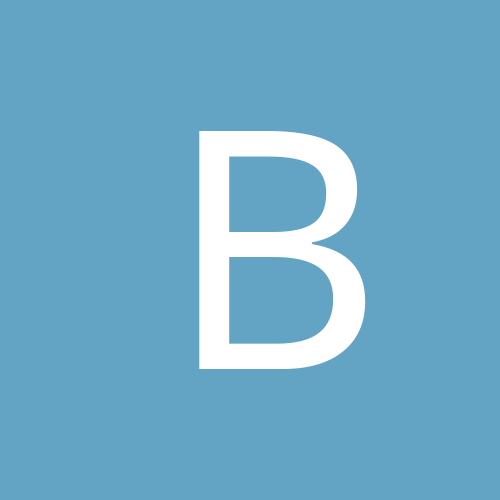 Content Count

1

Donations

0.00 EUR

Joined

Last visited
Recent Profile Visitors
The recent visitors block is disabled and is not being shown to other users.
Trym Olstad

reacted to a post in a topic:

Police Application (Billly) [SpetsnaZ] VD Billy Öman]

Liam Smith

reacted to a post in a topic:

Police Application (Billly) [SpetsnaZ] VD Billy Öman]

n-Game Name? :[SpetsnaZ] VD Billy Öman What is your Player ID #? (In ARMA main screen go to Config/Profiles (select your profile) Then you should see a 17 Digit number) 76561198196701354 Age? : 20 Do you speak both Swedish and English?: yes Do you have any past experience about being a police officer on this or other servers?: yes on other servers If yes, what servers?: nordicRP Do you have a working microphone?: yes How long have you played on CvGaming?: like 500 houers Have you been banned before?:yes, missed replacing one's things, then i got unbanned when i fix it. Do you promise to always act in-character and never abuse your power while playing as a police officer?: yes, its just boring if you use the power to try to be better then some one else Are you ready to leave your civ gang to become a police officer to avoid conflicts?: yes, i will try some one stuffs Can you follow orders from a younger person?: yes, yes as long as it gives a good order and a sensible one that does not risk anything What qualities do you think a CvGaming Police officer should have that fits you, name at least 5 pieces 1)one should be helpful to everything and everyone 2)brave 3)be able to survive himself as a group 4)be able to negotiate right and smoothly 5)Take it easy and do not stress up unnecessarily Describe why you would like to play as a police officer?: I want to test something other than what I work as now on altis, working right now as a hunter and have a big check on weapons and environments, want to go police school / bullying to test and see if I have what it takes to protect this city and island. i want to fight the hustle and bustle and some my knowledge of shooting and first aid citations, then i have a training at it with Briefly describe the various tasks of a police officer?: As I first need a police officer to be able to make stressful decisions and have control over himself during stressful situations, you should also check that people follow their laws that our dear state has set. and you should protect all civilians who are exposed to beautiful things. and keep them away from the other side Describe what YOU expect out of your fellow officers?: that everyone should be kind to me and that they treat me as i treat them, that they can give me orders and tell me the right way to become a good police officer on altis, that they can help and take advantage of the staffing we have on altis. and that we should be able to have fun but still have a look at what is happening at altis. and that some people can ask for anxiety after a stressful work shift if one makes mistakes from both sides. What is your input on using lethal force?: I think that violence does not solve a problem, but to talk loudly and hand-held with the person or the people instead is better. do not want everyone to die on altis. I want to keep civilians. Though I can do if I have to kill someone is if it is about my colleagues' lives or my own or to protect someone else's. Describe why YOU would be a good addition to the police force?: I will come with courage, strength, and and a good collaborative employee. I will have the courage to do things to a certain limit as I do not want to take risks that can affect my life on altis. very good at having patience and being able to wait for something to come, which i work in the hunters so it is important to have patience and wait. is a good shooting at a long distance. has a good ability in stressed areas as it can become stressful in the fields where one should protect other people. also has a first aid course that can be extremely important if a colleague or a colleague has minor injuries What is your input on respect, loyalty, and rule enforcement?: I think respect is number one, you must respect their colleagues as they are and what they have, not what they give. Loyalty is important if you are going to be overwhelmed with all your colleagues, to be nasty or shrewd to something is not what is needed, you have to get to know what your employees are going for, since after that you should not go any further. you should respond to the ones I want to be treated myself. Please provide name and a background story for your character applying to the police: (100 words minimum): As I said before, my name is Billy Öman, I am 32 years old, went to healthcare as a basic education, but then I was interested in weapons and animals. so work now as a hunter and have done so for about 7 years back. I scar from the northern part of altis and can break in a bit differently, but you understand what I say all the time. is alone, no wife or girlfriend. have an extremely large social piece, like to meet new people and talk to me so sometimes you almost have to tell me and be quiet. has my own hunter's weapons, and has a great training on how to care for weapons and how to take care of them in the best way. have a good and ganksa strong own will about how some things should go, when i ALWAYS know what it is about and if it is something I am knowledgeable, otherwise i want to learn more things and get a lot of information about them things, so you learn more about it. Am a happy and friendly person, help as much as I can and as often as I can, with everything if anyone needs help. Tell us a little about yourself! my name is Erik, 20 years old, living in stockholm, likes playing at my leisure and also having fun with others who like and play RP games or other multiplay games. is a social guy who speaks a little too much sometimes and you have to say quietly to me sometimes hehe. think they are fun to test new things, than the old usual boring.