Content count

44

Donations

0.00 EUR

Joined

Last visited
About Linus_L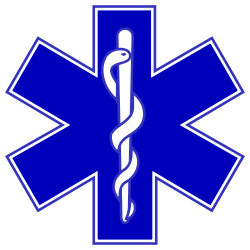 Profile Information
Gender
Location
Interests

MEDIC - Chef
Gillar att spela spel, på CVG :P
M. Carter

reacted to a post in a topic:

GTA-RP Intressekoll

Psykologen Anton

reacted to a post in a topic:

GTA-RP Intressekoll

Elnour Isak Adam

reacted to a post in a topic:

GTA-RP Intressekoll

Goliat

reacted to a post in a topic:

GTA-RP Intressekoll

A.Almkvist

reacted to a post in a topic:

GTA-RP Intressekoll

Hej igen! Jag har bara en liten fråga Om ni kommer starta upp en FiveM Servern kommer det vara Svenska bilar eller kommer det vara amerikanska? Plus om man ska köra tex med ESX och så du har pengar så måste du ta bort scripthook från server.cfg och då kommer inte ELS Fungera och då funkar inte Swedish Modding bilar och då så måste man köra utan ELS. Då finns det inga bra gjorda bilar utan ELS. Men då finns det sjukt snygga amerikanska bilar men det är bra en fråga.

Paramedic applications are currently OPEN. Follow the template when applying:

Vad jag tycker och tänker med åldrar så tycker jag att det är typ 13+ eller typ 14+ MEN för att få bli whitelistad så ska man skriva en bra andledning och man måste vara mycket mer mognare, för att vissa i den åldern blir extremt okontrollerad men vissa är typ som dom är 15+ och är mogna m.m. Det är min åsikt om ålder på FiveM servern

Hur blir det med chefer inom EMS och Polisen?

Linus_L replied to Alversite's topic in Accepted

Viktorr

reacted to a post in a topic:

EMS Application by Sebbe

Linus_L replied to Sebbe's topic in Accepted

Hey! Can you contact me or RakiTaki on teamspeak? ACCEPTED

RG9000HD

reacted to a post in a topic:

söker till medic (:

Linus_L replied to RG9000HD's topic in Declined

Den här ansökan sätter jag på Pending

NilsseN

reacted to a post in a topic:

Söker till medic

Linus_L replied to RG9000HD's topic in Declined

Hej! Du har gjort 3 ansökningar till medic kåren. Sist så gjorde du en egen och denna applikation är exakt samma som den andra du gjorde. Så jag kommer neka denna! Men du får ansöka igen om du gör en helt ny medic app Declined

Hey again! You have not contact us on Teamspeak! So im goona decline this application! DECLINED

Hi, im goona give you 24 Hours for contact us. If you are not goona contact us in 24 hours, im goona Decline this app ON HOLD

Hi, please contact me (Linus.L) or WoXXeN on Teamspeak! ON HOLD

Request Information Name: [Medic-V.Chief] Linus L Offender-Name: TSAR, John Smith, Snorx ([FIB] Adam, [isis]-(unit)-snorre Lootade mig) Date: 2017-01-02 - I dont know the exakt time around 22 (Swedish time) Which rule(s) were broken: FAIL RP, RDM, Looting Medic Additional information: Jag hade kommit från ett larm på rebel ön och hade precis kommit in i kavala och då skriver Snorx att jag skulle komma in i kavala och då, kommer dom i en prowler och stannar framför mig och hoppar ut och riktar vapen mot mig och säger att jag ska hoppa in i deras bil och jag hoppar ut och hoppar in i deras bil. Dom kör ner mot kavala centrum och där står polisen med spike på vägen och men dom kör runt. Dom kör till Gäng tillhåll 1 och köper "zip ties" och sätter på dom (på mig). Sedan så kör dom mig till ett hus nära kavala. Där försöker dom få ut mig, men jag kan inte komma ut på något sätt. Då kör dom in i Safe Zone och där så frågar dom polisen att forcea ut mig ut bilen och sedan springer dom till det huset och springer längst upp på huset. Sedan så ställer dom mig där och John frågar mig hur min dag har varit och jag svarade bra. Sedan så pratade dom med några andra personer. Jag fick även höra att dom hade fått order av Folkesson att dom inte skulle göra något. Sedan så var tiden ute och då dödade dom mig, sedan så lootade FIB Adam och [isis]-(unit)-snorre, tog mina kläder. (Vad jag vet så har dom inte engagead mig, men dom kan har gjort det) PS Jag har tvär inte video på hela Händelsen pga jag startade om min dator och sedan glömde jag det När dom skjuter mighttps://plays.tv/video/5a4bfaac9bac61b709/rip?from=user Något jag har missat? Skriv bara

Spotify och Itunes? hahahaha Bästa disstracken

Requirements to join the Police Department are: Meet the minimum age of 18. Understand basic server rules. MUST have a working microphone! MUST have a good command of the English language. MUST have a decent understanding of how Roleplaying works. In-Game Name? : [T.P.F] Edward Teach | [Medic] Linus. L What is your Player ID #? (In ARMA main screen go to Config/Profiles (select your profile) Then you should see a 17 Digit number): 76561198209847472 Age? : 15 Do you speak both Swedish and English?: Yes Do you have any past experience about being a police officer on this or other servers?:Yes If yes, what servers?: On Rikslands server, I have other experience being a police officer but it is not on Arma, but i have play Gta V on a server called Highspeed Gaming and i have play were about 350h+, and i are "Co-Owner" on a clan like to roleplay Swedish police in Gta V also. Do you have a working microphone?: Yes How long have you played on CvGaming?: About 500+ Have you been banned before?: No Do you promise to always act in-character and never abuse your power while playing as a police officer?: Yes I promise Are you ready to leave your civ gang to become a police officer to avoid conflicts?: Yes! Can you follow orders from a younger person?: Yes, Age does not matter What qualities do you think a CvGaming Police officer should have that fits you, name at least 5 pieces 1) Follow orders 2) Good RP 3) Respectful 4) Be calm 5) Respect ours colleague and civs Describe why you would like to play as a police officer?: Because i have being medic for a very long time, and I've been tired for playing medic and our gang is not so active, and i don't like to play alone so i will start a new chapter on CVG and have fun on my freetime IRL Briefly describe the various tasks of a police officer?: Establish law and order, trying to stop the big Smuggling from Weapons and drugs, and trying to stop speeders on main roads and lot more Describe what YOU expect out of your fellow officers?: Respect, helping me in the beginning, with questions and some other things What is your input on using lethal force?: Only when my or someone else's life is in danger Describe why YOU would be a good addition to the police force?: I have experience in the police work, in games and IRL. Im very calm, nice to all people, i will work to stop crimes so we can get a safer city. I will also nobody will get hurt in gun fights and i will help I innocent peolpe. What is your input on respect, loyalty, and rule enforcement?: You should be respectful to all, even if you committed a crime are you not worth less. Anybody have a chance to change their lives. In the P.D can change people's lives and help people when they are doing drugs or something like what. All people do mistakes and all body can have a another chance. If someone running a stop sign, and you stop he/she and you give he/she a ticket, they are not going going to like you, sometimes you can give they a chance, if they are doing it again, you can give they a ticket. Please provide name and a background story for your character applying to the police: (100 words minimum): Hello! I am Linus Nillssen. I Am 18 year old Canadian who, although grew up without a dad, had a easy upraising being a child actor, making decent money. Although i was making money, my mom was a crack addict who spent most of the money on drugs. When i turned 17 my mother tragically passed away and i was sent to live with my uncle, my only living family member. I then had the money, dreams, and idea to move to Altis. Now I have been living in Altis for a while and I found out I had a secret brother called Samuel Nillssen in the city of Altis, we have built up a good relationship and I'm going to move next to him very soon! 2 years later I have meet my brother Samuel on altis, we are meeting almost every day. I got a girlfriend on a beach in Sofia and we moved to Agios. We got a child, he's name is Noha. About 1 month later, we are going to be married and we planned how the marriage party going to be and lot more! 6 month later, we are going to married about 1 hour. After that we are married and i changed name to Lindholm. So my name is now Linus Lindholm. Soon we get a new child, called Ethan. We moved to Kavala because ours house was too small. I saw in the news papper, the police have 2 slots, and you can try to be CAD for a day, and i apply for it. 2 days later, they contacted me and i came to the police station and they show me how to use thinks. I was a cop the all night! I love it! But i make a mistake, and we lost a colleague in Hospital after 4 weeks. Tell us a little about yourself! I am a 15 year old, named Linus, I'm a guy who likes to play gta 5 and play arma 3, I live Sweden. I'm going to study to police academy when i'm older. I don't know what more i will write! (If i miss something let me know!) AS A RECRUIT, YOU ARE UNDER PROBATION! THE FIRST BIG MESS-UP, IF YOU CANNOT EXPLAIN YOURSELF, YOU'RE GONE! Accepted cops will begin at the lowest rank of cadet and can be promoted by serving well and following the police rules (shown in game on the map menu). Increased rank will open new options and abilities. You must play as a cop until you reach the rank of Officer. DO NOT COME ON TEAMSPEAK AND BOTHER ADMINS/POLICE CHIEF ABOUT YOUR APPLICATION. DO NOT POST IN THE SHOUTBOX AND ASK US TO LOOK AT YOUR APPLICATION. YOU CAN SEE IF IT HAS BEEN WATCHED IN THE FORUM. FAILURE TO ABIDE BY THE FORMAT GIVEN AND RULES GIVEN WILL RESULT IN YOUR POST BEING DELETED.