Content Count

308

Donations

30.00 EUR

Joined

Last visited
19 Followers
About Imlay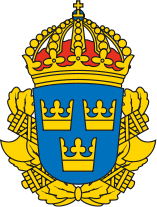 Rank

Arma Moderator


Birthday

07/17/1998
Imlay replied to JompeKanin's topic in Declined

Hej! Tack för din ansökan! För tillfället anser vi att vi är tillräckligt mycket med folk i polisen. Du är välkommen att ansöka igen när vi öppnar upp applikationerna! Declined

Imlay

reacted to a post in a topic:

Police Applications Joaguìn Gusmán, Joaguìn Gusmán

Imlay

changed their profile photo

A.Karlsson

reacted to a post in a topic:

Medic App

What is Your in-game name: Answer: C. Petterson What is Your Player ID #? (In ARMA main screen go to profilesettings, (select your profile) then press Unit, and change the unit to custom. Now you should see a 17dig number. Answer: Have You read all of the server rules? Answer: Ja Have You read all of the paramedic rules? Answer: Ja Do You promise to always act in-character and never abuse Your power while playing as a Paramedic? Answer: Ska göra allt jag kan How long have You played on the server(hours)? Answer: ett bra tag. How long have You played Arma 3 (hours)? Answer: 3000h Have You been a Paramedic earlier? Answer: Aaa How often do You play on the server and at what time of the day/night? Answer: Mycket möjligt. Why should we picked you as a medic? Answer: Orkar man inte lägga ner tid på att se så att formuläret är stavat korrekt så orkar jag inte besvara frågan heller. Have You been banned before? If yes what have You been banned for? Answer: Nej. Can You follow orders from a younger person or higher ranked ? Answer: Spelar absolut ingen roll hur ung personen är sålänge personen vet hur man ger order. Tänker inte göra saker bara för att. What do You think the medic faction would become better with? Answer: Folk som vet hur man använder windows-knappen och som inte strejkar för hattar. Can you fly a helli in arma ? Answer: *Heli och ja. Please provide name and background story for Your character applying to the medic (50-100 Words): Please type here: C. Petterson har länge jobbat på ett sjukhus där han många gånger genom åren stött på folk med cancer, mestadels har det varit bl.a lungcancer och detta har traumatiserat honom eftersom båda hans föräldrar var rökare och gick bort under ett tidigt skede utav hans liv, vilket har lämnat honom med ett brinnande hat mot folk som röker. På fritiden tycker han om att hänga på liseberg och åka deras Nyhet åkatraktion Loke, provsmaka godis på ica maxi hönö och såklart även ta hand om katten Saphi. Tell us a little about your self: Jag heter Imlay, Full fart hela tideen, Lastbilschaufför, Raggare osv.

Som du tjatat, Grattisss!!

Imlay replied to Harrisson's topic in Accepted

Hej! Marcus Conner är nu bannad 3 dagar för '' Stealing medic vehicle + Trolling ''! Kontakta mig imorgon så fixar jag refound på din Orca! @NEHR / Imlay

Jajo, Allt är ju som förut, Helt vanligt upprankning?

Imlay replied to lisstrand's topic in Accepted

V. Scaletta are now banned 3 days for RDM..! / Imlay & G. Kasper (G. Kasper är bättre än Legacy)

Imlay replied to Xymz's topic in Accepted

Adrien Lataupe är nu bannad 4 dagar för RDM med Spike + Trolling! / Imlay

Imlay replied to v.pUTIN's topic in Declined

Ja vet inte riktigt va detta är för något... Kan börja med o säga att det inte är någon RDM för det första.. Putin.. Du kommer dit? Du kallar UFA killarna det ena o det andra, Det är precis som Darwin säger du ber om att få ett skott mellan ögonen, Du är på deras Ö och då äre deras regler som gäller, Så tycker absolut INTE det är en RDM. Så därför kommer jag DECLINEA denna Ban Request. Har du några funderingar över mitt beslut är du välkommen att ta Kontakt med mig på Teamspeak! EDIT: Och det här med att Algeen säljer gearet putin hade.. Det har återställts och det fanns absolut inget rätt i det! Algeen har fått en Varning för det han gjort. / Imlay

@Jamalal Videon är fortfarande inte tillgänglig..!

Efter jag pratat med båda parterna så är situationen löst! Denied.

Videon är ej tillänglig.. Fixa om det ska hända något!