Welcome to CvGaming
Register now to gain access to all of our features. Once registered and logged in, you will be able to contribute to this site by submitting your own content or replying to existing content. You'll be able to customize your profile, receive reputation points as a reward for submitting content, while also communicating with other members via your own private inbox, plus much more! This message will be removed once you have signed in.
Content count

236

Joined

Last visited

Days Won

6
About WoXXeN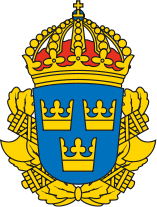 Rank

Advanced Member


Birthday

06/05/93
Contact Methods
Teamspeak

WoXXeN / Hutchinson

Website URL

http://steamcommunity.com/profiles/76561198030155741/
Profile Information
Gender

Male

Location

Stockholm, Sweden

Interests

Gaming, Music, movies, hanging out with friends and poker!
Det finns en Rustserver jag har som fått heta cvgaming.net (tack @Goatis)

Jag tror folk gillade altis mer för att de inte kan sitta 2000m bort å snipea på Tanoa.

Ja denhär tråden spårade ju inte i alla fall!...

Why does it say that i wrote what u qouted?

Du kan väll inte förvänta dig polls om varenda grej som ska in? Då kommer det ju ta 10000 år mellan varje patch. Dessutom, om admins anser att något är viktigt att ändra på för att främja RP eller liknande så tycker jag det är helt okej att ändra på det. Känns som att majoriteten av allt folk som blir butthurt blir det över saker som hjälper de skjuta bättre, eller kunna ta mer kos utan rp, försvinner eller ändras.

En av anledningarna att folk inte spelar är bla. att de vill ha förändring och är trötta på samma gamla grej. Forumet är till för att man ska kunna tex ge förslag på förbättringar och diskutera det. Men såfort någon ska yttra sig blir det bara kalabalik och next thing you know så kommer trollen med sina kommentarer. Det är väll klart admins tappar suget att försöka när varenda j**la tråd slutar likadant. Folk förväntar sig så j**la mycket utan att ha överseende över att admins inte är robotar utan människor som gör detta på fritiden av egen vilja. De har arbeten och vissa pluggar. Precis som oss andra. De försöker göra sitt bästa men de får bara skit till "feedback" av vissas kommentarer.

En av anledningarna till att CVG inte kommer vidare är att dessa trådar alltid slutar med trollande och skitkastande.

Inte många som brukar ge sig på en civil som kör iron i en pickup.

Fast nu ska vi inte sitta å peka finger och hänga ut någon specifik. Det som har hänt har hänt. Det gäller nu att ALLA tar ansvar. Vi kommer ingenstans om inte alla hjälps åt. Ja precis. Ett öppet brainstorming möte på TS hade nog hjälpt. Folk får komma med förslag och diskutera förbättringar.

Fast problemet med 1 miljon i startpengar är att nya spelare inte kan reglerna. Vilkett innebär att många går å skaffar sig vapen, och det blir vilda västern och de kommer oftast bryta reglerna inom 2 timmar. Kanske att man höjer till 50k etc. Men inte mer än så. Man ska ju ändå kämpa sig upp på egen hand.

Fixa så man öppnar/låser sitt hus samtidigt via U. Fixa även så att man kan komma åt T inventoryn utan att behöva låsa upp storage. Och som man kunde göra förut att kunna komma åt T inv genom att stå vid ett fönster etc.

Något jag kom att tänka på nu. En funktion så man kan sälja allt i sitt fordon? Det skulle va sjukt skönt när man farmar.

Tycker ni ska sänka vinsten på det lagliga och höja på det olagliga. Om ni nu ska slopa rebellerna då det inte är lika stor risk att köra lagligt. Men riskerna ökar för olagligheter.