Content count

363

Donations

30.00 EUR

Joined

Last visited

Days Won

13
About WoXXeN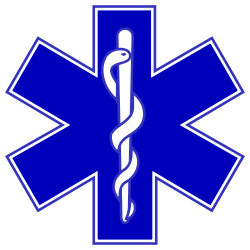 Contact Methods
Teamspeak
Website URL

http://steamcommunity.com/profiles/76561198030155741/
Profile Information
Gender
Location
Interests

Gaming, Music, movies, hanging out with friends and poker!
Gaming
IGN

[Medic-Chief] W.Hutchinson
WoXXeN

reacted to a post in a topic:

Rebel Weapon Shop!

WoXXeN

reacted to a post in a topic:

Patch 5.3.3

WoXXeN replied to [ADM] David's topic in Declined

Hej, jag skulle vilja se dig lite mer aktiv när servern är igång! Du är välkommen att göra en ny ansökan om 2 veckor! Declined!

Fadde

reacted to a post in a topic:

Paramedic Application - OPEN

Hi Herring. Contact me on Teamspeak tomorow.

WoXXeN replied to bobin's topic in Declined

Baserad på dina svar så anser jag inte att du är seriös med din ansökan och kommer därmed neka denna. Du är välkommen att ansöka igen om 1 vecka! DECLINED

Paramedic applications are currently OPEN. Follow the template when applying:

Paramedic slots are only available to players who have applied and been accepted for whitelisting. It is vital that you fulfill the requirements before applying. The topics subject MUST be "Medic Application (YourForumName) [(YourCurrentIngameName)]". e.g. Medic Application WoXXeN [[E.M.S] W. Hutchinsson] Not filling out everything in the medic application, will be AUTO-Declined Requirements for joining the Paramedic Departement are as follows: -MUST meet the minimum age of 15 (exceptions can be made). -MUST have knowledge about basic server rules, and paramedic rules. -MUST have a working microphone! -MUST have a good command of the English language ____________________________________________________________________________________________________________________________ It is vital that everything inside the green lines are copied and pasted into Your Paramedic Application! What is Your in-game and forum name?: Answer: What is Your Player ID #? (In ARMA main screen go to profilesettings, (select your profile) then press Unit, and change the unit to custom. Now you should see a 17dig number. Answer: Have You read all of the server rules and the paramedic rules? Answer: How long have You played on the server(hours)? Answer: How long have You played Arma 3 (hours)? Answer: Why do you want to become a medic? Answer: describe what you think that a medic does? Answer: Have You been a Paramedic earlier or played in another faction on cvgaming? Answer: How often do You play on the server and at what time of the day/night? Answer: Why should we pick you as a medic? (minimum 25 words) Answer: Have You been banned on this server? If yes what have You been banned for? Answer: What can you bring to the medic force? Answer: What qualities do you think a medic should have that fits you, name at least 4 pieces 1: 2: 3: 4: 5: Do you have any past experience with role-playing on this or any other server? Answer: Can You follow orders from a younger person or higher ranked? Answer: What do You think the medic faction should become better with? Answer: Can you fly a heli in arma and drive a fast car? Answer: Can you provide a role-play name and a role-play background for the character applying to the medic force? (50-200 Words): Please type here: Tell us a little about your self: Please type here: ____________________________________________________________________________________________________________________________ - AS A MEDIC-TRAINEE, YOU ARE UNDER PROBATION! If You can not follow our regulations You will be removed. Accepted Paramedics will begin at the lowest rank of Medic-Trainee and can be promoted by serving well. Increased rank will open new options and abilities. - DO NOT COME TO TEAMSPEAK OR INGAME TO BOTHER ADMINS OR CHIEFS ABOUT YOUR APPLICATION - DO NOT POST IN THE SHOUTBOX OR TEAMSPEAK AND ASK US TO LOOK AT YOUR APPLICATION. YOU CAN SEE IF IT HAS BEEN WATCHED IN THE FORUM. FAILURE TO ABIDE BY THE FORMAT AND RULES GIVEN, WILL RESULT IN YOUR POST BEING DELETED.

WoXXeN replied to Karlsson_02's topic in Declined

Känner inte riktigt att du kommer passa i den kår jag ska försöka bygga upp. Kontakta mig på TeamSpeak om du har frågor! Declined!

WoXXeN replied to volvo740v8's topic in Declined

Declined! Next time do not copy others answers, you are welcome to apply again in 2 weeks!

WoXXeN replied to Miss H's topic in Accepted

OM polisen nu VDMade dig. Så betyder det väll inte att du får VDMa tillbaka? Skulle du RDMa någon för att de RDMade dig? Angående beskjutningen så varnade vi er flera gånger att stanna eller så skulle vi skjuta ut hjulen. Vilket är precis det Castle försöker göra.

WoXXeN replied to Wazz's topic in Events

Om du vill kan vi vara där med stings istället.

Will do. Thanks for the suggestion.

Det beror på hårddisken. Min HDD funkar fortfarande efter ca 7 år. Undviker dock spel på den nuförtiden! Bara att formatera och se. Om du ändå går i tanken att köpa ny.

Jag hade det likadant för ett tag sen. Installerade om spelet från min HDD till en SSD. Då funkade det prima. Är din HDD gammal är nog enda lösningen att köpa ny. Om inte omformatering/diskrensning hjälper.

Senast igår tog GLA pharmacy och vi var där med 6.5 (de som har tillgång till det). Att vi kommer med stings varje fight stämmer inte riktigt. Jag har själv vart med om det TVÅ gånger de senaste 3 veckorna typ. Det är kul hur folk vill att vi ska komma ur safezone men såfort vi gör det och står och RPar med någon som kört fort etc så rullar större gäng fram, hoppar ut och engagear direkt. Inte direkt mycket RP i en Hit and Run.