 Content count

28

Donations

0.00 EUR

Joined

Last visited
About DropparN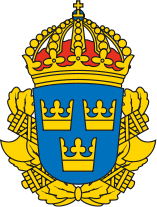 DropparN replied to T0w3R's topic in Accepted

Its "Ban request" not ban appeal btw

DropparN

reacted to a post in a topic:

Gällande framtiden utav Altis Life.

Elliott .B

reacted to a post in a topic:

Banwipe

Psykologen Anton

reacted to a post in a topic:

Banwipe

Som ni många vet så är det en väldigt stor grupp spelare som är bannade just nu, Många utav de bannade vill börja spela på cvgamings arma server igen men får inte chansen att komma tillbaka. Även ifall vissa personer har betett sig som skit så tycker jag att efter en så lång tid nu med en död server så borde dom få en sista chans att bättra sig. En banwipe är en ganska stor pusselbit

Senaste halvåret så har det typ alltid varit fler apd inne än civs, Du har ju dock inte varit inne så mycket så blir nog svårt för dig att säga vad som är rätt o fel @JompeKanin

En wipe hade nog varit en pusselbit för att få folk att gå in igen o börja grinda. Folk farmar knappt längre för att köpa vapen då dom redan har flera hus fyllda med vapen

Folk är knappt ute efter vapen längre då dom redan har fullt i sina hus och bara vill kos:a

Har man inställningen att servern kommer dö ut på en vecka så kommer det antagligen att bli så, Men vill man verkligen få igång livet på servern så får man spela aktivt på servern så staff ser det så kanske dom får lust att göra nya patches osv. Att byta map hjälper nog inte så mycket men en wipe kanske hade varit något som får folk att vilja börja grinda igen.

Inte värt att satsa på en fivem server då det är väääldigt mycket konkurrens, Vi såg ju hur det gick med den nuvarande servern

WoXXeN

reacted to a post in a topic:

Woxxen - Support!

Arma servern är ju inte direkt död om man jämför med fivem servern så kanske bra att satsa på arma servern

Det är ju inte vi spelare som ska locka på admins, Vill man få in spelare på servern får ju man försöka locka dom med något nytt på servern

Eggis

reacted to a post in a topic:

Vad tycker ni?

Tycker man borde utöka staff om man ska hålla uppe 2 servrar. Arma servern behöver folk som bryr sig om den. Blir bara jobbigt om nuvarande staffen ska satsa på fivem och mycket mindre på arma servern

Arma servern kommer bli som ett dataspel, tillslut kommer utvecklarna inte orka hålla på med spelet och gör därför ett nytt spel o skiter i att uppdatera det gamla spelet

FiveM servern lär ju vara fullproppad mestadels utav tiden så folk kommer behöva köa en hel del. Håller med om att arma servern bör fixas till. Sen finns det folk som spelar hellre arma än fivem, dom kanske slutar pga att arma servern dött helt.

DropparN replied to Equlize's topic in Accepted

Jag var inte med i det som eggis skrev ovan, vi har pratat med varandra på steam nyss angående detta.