Content count

74

Donations

0.00 EUR

Joined

Last visited

Days Won

1
About Eggis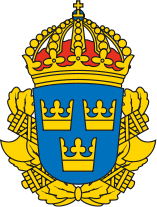 Profile Information
Gender
Location
Interests

Dricka cola på en parkbänk
Eggis

reacted to a post in a topic:

Event: Guld transport 14/7 20:00

Vid vilken tid kommer ni ut med "vinnaren"?

Karsten

reacted to a post in a topic:

Polis för en dag / Cop for a day

Hade hellre spelat Tanoa men pga av DLC så blir de ju automatiskt mindre pop framförallt nya då folk som köper ett nytt spel ofta inte köper alla DLC´s ifall spelet suger. Du har mycket rätt i att Malden är en liten mapp men lyckas man sprida ut allting väl så bör de fungera någonlunda. Även fast det är lite tight. Man kan göra Malden extra nice genom att sätta ut saker på kartan. Och vara kreativ som att bygga egna saker (Något jag hade gärna kunna försöka hjälpa till med) Sedan detta med staff är också en viktig punkt. Känner att denna enda som spelar som är staff just nu och försöker är Woxxen då han satt upp purge i helgen och försöker få pop. Sen Banwipes så tycker jag som dig. Men det är dock inte värt att farma lagligt. Har kört lite allt möjligt innan och jag mötte lika många vid Iron som vid Drug dealer.

OttovonStauffenberg

reacted to a post in a topic:

Banwipe

Många bra förslag! Tycket att man borde göra som Carter säger att man bytar karta och wipe i samband med det. Tror däremot inte att de hjälp om man moddar servern eftersom att folk som är nya till arma eller gamla spelare tänker o cv är de fortfarande igång. och bara joinar. Eller aahfan modds palla. Tror de är ganska självklart vilket val. Tycker de vore spännande och testa Malden. Ingen behöver köpa någon DLC för att spela och det är en mysig map. Och fraktionswipea och kanske komma med lite nya ideér som fraktioner. T.ex Någon aktivist grupp med särskilt motiv. "Malden news" eller liknande som gör de roligare att RP´a och göra de svårare att bli med i en fraktion. Tycker de borde ställas högre krav och kunna bygga en starkare Poliskår / Rebellgrupp. Förslag till Malden - Byta namn på olika ställen t.ex Ganghideout till Guerillahideout (passande saker till mappen) - Banwipea alla som är på sin första permbann - Ta in lite nytt folk till Dev teamet (Folk som har kunskaper och är kreativa) - Göra det värt att farma lagligt - Lägga in nya kläder och vapen till hideout och kanske sänka priser på sikten / Lägga till fler och höja på silencers

Eggis

reacted to a post in a topic:

Medic Application ( in forum Gnar) (in game Gnar)

Eggis

reacted to a post in a topic:

MAKE CVG GREAT AGAIN

WoXXeN

reacted to a post in a topic:

Woxxen - Support!

NilsseN

reacted to a post in a topic:

Altis Life Comeback?

Psykologen Anton

reacted to a post in a topic:

Altis Life Comeback?

Haha jag ska lugna mig :))

Eggis replied to OttovonStauffenberg's topic in Accepted

Rly? Fraktionerna är ju inne på servern. När det är 10 civs vilket det var igår så var det 2 rebeller och 2 APD. Känns ju verkligen inte som att ni vill ha upp armaservern igen. För nu är den ju lite "uppe" iaf påväg upp.

Lite sent kanske.. Iaf Det är 30 st som hade börjat spelat igen om servern vakna igen. Sedan skapar folk gäng med sina polare som kanske är nya till Cv eller har spelat här innan. Då kommer ju servern snitta 15-20 spelare vardag klockan 18-22 ungefär efter ett tag. Så varför inte försöka hitta ett datum där vi kör igen? t.ex Imorgon (Lördag) eftermiddag/kväll. och se vilka som kommer o så kör vi och är inne så kommer ju fler. Skulle varit väldigt kul om servern kom igång igen. Det går. Tro mig

Nå , Hur blir det? Kommer ni försöka få igång Arma servern igen?

Jag menar att har man ingen som kan devva och utveckla servern så är det ett stort problem

Man kan ju inte ta bandit när det är 0 inne?

Har man ingen som kan ha en arma server så är det ett stort problem... Man måste ju kunna devva för att ha en arma server.

Dem civila skiter fullständigt i vad fraktioner får till en viss del. Ni lägger in massa saker till Rebellerna och Polisen. Men dem andra spelarna då? Civila? Sedan skulle inte lite ny saker på mappen skada iheller. Tror att ni vunnit mycket och kanske fått tbx gamla spelare och framför allt nya. Fundera lite varför det andra Svenska arma servern har mer spelare. Edit: Men ni hade inte tänkt göra något åt low pop? Visst ni ska öppna upp en fivem server men ni sa ju att Arma servern inte kommer stängas. Man kan inte bara sitta där och pilla sig i naveln. Man får ta och göra något åt det. Nu vet jag inte om ni har något pågång men det vore på tiden.