Content Count

31

Donations

0.00 EUR

Joined

Last visited

Days Won

11
About M. Carter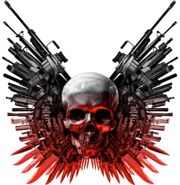 Rank

Advanced Member


Birthday

01/17/2002
Profile Information
Gender
Location
Interests

Programmering C++, C#, SQF, MySQL, APL
Aladidas

reacted to a post in a topic:

Intressekoll och Formulär

JompeKanin

reacted to a post in a topic:

Mods?

Vad sägs om några mods till servern? Nu har jag kollat på alla förslag som kommit till servern och såg att det fanns intresse för att få in några mods på servern. Med detta menar jag inte att vi ska modda om hela servern och dra en wipe utan att lägga in några få mods som kan göra det mer intressant att spela på CvG. Så det inte tar er längre än 10 minuter att ladda ner att från början. Tyck till och rösta. Håll även en låg ton mot varandra i kommentarsfältet då vi alla är här för att förbättra CvG - en ända onödig kommentar eller påhopp och jag tar bort den! Mvh M. Carter

OttovonStauffenberg

reacted to a post in a topic:

Intressekoll och Formulär

Quincy

reacted to a post in a topic:

Intressekoll och Formulär

M. Carter

reacted to a post in a topic:

Intressekoll och Formulär

NilsseN

reacted to a post in a topic:

Intressekoll och Formulär

Hoppades på att vi kunde hålla formuläret rent.. Men det finns andra tankar om det för vissa. Ni får chanser då jag lyssnar på er och försöker planera in lite tid för CvG utveckling men när ni inte ens kan hålla er för att slänga in en massa fuffens och annat skit så varför ska jag fråga er då? Jag jobbar på servern för jag tycker det är roligt att programmera, sedan är det ännu roligare när man kan göra sådant folk vill ha och ser att det faktiskt används. Hade jag inte brytt mig om att förbättra denna server hade inte varit Dev här. Ta era chanser att faktiskt få servern till något bra istället för att skicka in 4 formulär där ni skriver att ni är luckiiee och vill bli bannade och borttagen som mod. Er som faktiskt använder denna korrekt Big ups.

Intressekoll och Formulär Hej, nu har vi fått massor av förslag men det ligger bland olika trådar och bland diskussioner. Jag vill gärna ha det samlat på ett ställe, därför har jag gjort ett formulär som ni kan fylla i om ni vill påverka kommande patch. Ni kan önska er 3 saker som ni vill ha till patchen. Imorgon kommer jag börja kolla alla svar som jag har fått sedan kommer vi göra en bedömning i staff vad som kommer in och vad som inte kommer in. Jag gör ett forumlär då jag inte vill ha en diskussion utan bara förslag/önskningar. Formulär. Tänk på att det inte behöver vara funktioner eller skript, det kan även vara önskemål om att byta map eller modda servern. Mvh M. Carter

Många bra och intressanta idéer. Kollar igenom dessa under veckan då jag inte har så mycket tid vid datorn kommande dagar!

Patch 6.3 General: - Changed: Taru withdrawal price to $250.000 - Changed: Tax Office Timer to 5 minutes. Map Changes: - Added: A.P.D Pyrgos HQ - Removed: All rebel related structures. - Removed: Hunting Grounds Medic: - Fixed: Boats Rebels: - REMOVED

@Yin Först och främst är det du som väljer vem som flyger ditt plan. Att han krocka ditt plan ger inte dig en anledning till att skjuta någon för att "betala av en skuld". @Yin du har till 22:00 att refounda @Abdull $400.500, skriv när detta är gjort.

Detta brukar bli då servern har ett fel. Men kan även bero på vissa andra saker. Jag kan utesluta att det är servern fel då det är andra spelare som kör i nuläget. Vad heter din Arma 3 profil som du försöker logga in med så kan jag kolla loggarna vad du har för fel. Testa detta sålänge: - Starta om steam och se till att ditt steamkonto är online när du ska joina servern - Se till att du har senaste versionen av Battleye (Verifiera Arma 3 i steam) - Rensa MPMissionCache som ligger vid \AppData\Local\Arma 3 - När du startar ditt Arma 3, se till att du bara har startat 1 spel annars kommer det senaste startade Arma 3 ta över steam tjänsten. Funkar inget av dessa så kan vi inte göra så mycket tyvärr. Då får du kontakta Bohemia Interactive.

Yin, du får tills ikväll 22:00 att refounda [AP] Ahmed Abdull $400.500. Om du inte refoundar innan dess blir det en ban på 2 dagar för RDM. Skriv på posten om Yin refoundar dig @Abdull

M. Carter

reacted to a post in a topic:

M. Carter - Moderator

Som jag har sagt tidigare så kom kos zonen till då det ända som fanns på Cv vad kos och folk engagea allt och alla. Så för att lyfta det gjorde vi detta. Detta var något vi tog upp på fraktionsmötet! Bra att du nämner det. Det bestämdes att det ska dras ner på 7.62 mm även annat gear framförallt. Hunters för polisen är det främst bandit och fed som gäller men de får användas i andra tillfällen också. Rebeller har inte lika strikta regler på detta men det är opraktiskt att ta en hunter till varje fight då det är ett cap på 2 st ute. Vet inte om du menar vid ATMen där men det är något jag kan justera på och flytta paintball skylten. Casino låter ju fett najs och det har kommit fler förslag om det! Något som har mycket potential att komma. I nuläget är RP såklart ett fokus på servern men många vill fightas. RP är även något vi ska lägga i fokus då det är Altis Life och inte KOTH eller liknande. Det finns ett taxi system på servern om det är något du vill göra (ALT + T). Gällande advokat så får du gå och prata med APD ingame. Du kan säkert bli uppskriven om du har ett bra brottsregister i RP då. Sedan har APD inte så mycket tid med advokat RP då den som brukar vara advokat inte kan vika sig även fast den "misstänkte" har 5 polismord och allt är bevittnat. Mvh Carter

Fast det där stämmer inte praktiskt sätt. Det är sällan du krigar mot någon "point blank". Lägg dig på 600-800m och träffa kulor så kommer du märka att skotten som behövs stiger per 100 meter. Det är sällan du kommer fighta någon point blank och träffa alla kulor på direkten med tanke på d-sync, ping etc. Har du kört Arma 3s campaign så märker du att det tar runt 6 kulor med 6.5mm att döda CSAT med hex fatigues och level 1 vest. Pilot coveralls har något mer armor än hex. Gör om testet mer passade för Cvs spelstil. Jag har gjort dessa saker förr i tiden med skript som mäter skadan och vart det träffar och det stämmer inte med dina klipp då jag inte sköt folk från 3 meters avstånd. Hade jag hittat skriptet hade jag kunnat skicka det till dig men jag har letat i ungefär 10 minuter nu utan någon lycka.

Hotfix 6.2.5 General: - Fixed: Gas station Robbery - Fixed: Tax Office - Optimized: Even more scripts Map Updates: - Removed: A lot of objects in an attempt to increase FPS Medic: - Fixed: Impound at R3

Closed Winner: [[)] Olsson

Det handlar inte om vad folk ser eller inte. Det står tydligt att det inte är tillåtet i detta community och då ska man hålla sig från det.

Old Rebel Hunt An old [A.R.A] Rebel is still alive and searching for [N.L.A]. He walked straight into the APDs trap and they now know that he exists. In a press release from the APD, they say that the man is a high threat and wont respond lightly upon being seen. But do not fear last time the APD approached him his gun failed and the lower reciever and barrel was found broken after a shootout in Orekastro. Rules: - Normal server rules apply. Therefore you may NOT kill on sight - Trying to destroy the Event or trolling will result in a Event Ban. - When you find the Rebel, rob him and steal his stuff. Price: - The price is the gear the [A.R.A] Rebel is carrying on him - If the APD catches him he will go to prison and every APD will receive a price of $850.000 each. - If the [N.L.A] catches him he will be rescued and will award them with $850.000 each. Important! - The Rebel can be found anywhere on the map. - If nobody finds him in a reasonable amount of time an area of his location will be annouced. - The rebel will move but only inside a 1km grid on the map.